Native Instruments' Kontakt is arguably the world's most popular sampler. Hundreds of developers have produced thousands of instruments for Kontakt since its creation in 2002, and Native Instruments has released over half a dozen major version updates over the years, continually improving the quality and reliability of the engine. However, all of this comes at a cost, and a rather steep one – $300! Is it really necessary to spend that much just to use some instruments, or is Kontakt Player all you need?
| | |
| --- | --- |
| Kontakt Player | Kontakt "Full" |
| Free | $300 USD |
| Only loads officially licensed Kontakt Libraries | Loads all Kontakt Libraries & Instruments (.nki) |
| Patches cannot be edited | Allows editing of patches |
| Cannot create new instruments ("ROMpler") | Can create new instruments ("Sampler") |
| Kontakt Instruments (.nki) in DEMO mode only | Kontakt Instruments (.nki) unlocked |
| Often bundled with cheaper NI products | Bundled with Komplete Standard and Ultimate |
Instruments vs. Libraries
The main difference between Kontakt and Kontakt Player is the kinds of instruments they can play. Kontakt has two main forms of products:
Kontakt Instrument: Individual files (.nki) which can be loaded from the Files tab or with drag-and-drop.
Kontakt Library: A collection of instruments bundled together, loaded only from the Libraries tab.
Kontakt can load and use both types, while Kontakt Player can only use Kontakt Libraries. If a Kontakt Instrument is loaded in Kontakt Player, you will see the dreaded "DEMO" warning appear next to the name, and the patch will need to be re-loaded to continue using after 15 minutes.
The ONLY solution to the DEMO warning is to purchase a full copy of Kontakt. There is nothing the developer or patch creator can do to unlock it for you individually.
Is Kontakt Player "Demo" Software?
Kontakt Player is arguably best viewed as a "demo" of Kontakt. It allows you to use officially licensed Kontakt Libraries freely without restrictions, but the sampling and patch editing functionality of Kontakt is off-limits.
Let's look at what you can actually use in Kontakt Player!
3rd Party Libraries & Licensing
Native Instruments and dozens of partner developers create officially licensed Kontakt Libraries, all compatible with Kontakt Player. These range from free to thousands of dollars, with most being above $100 (due to the cost of licensing), such as our own VSCO 2 Professional Edition ($229).
Certain Libraries can help reduce the cost of Kontakt by allowing you to get a special 'Crossgrade' discount. This is possible when you have registered the product in Native Access and are logged into your Native Instruments account while purchasing Kontakt on the Native Instruments website.
There are two main types of Libraries:
1st Party Kontakt Library: A product made or sold directly by Native Instruments. Compatible with Kontakt Player, but does not count towards the Crossgrade Discount for Kontakt.
3rd Party Kontakt Library: A product made and sold by a 3rd party (like us!). Compatible with Kontakt Player AND counts towards the Crossgrade Discount for Kontakt.
All Libraries compatible with Kontakt Player are contractually obligated to bear the label 'Made for Kontakt Player' or similar on their product page and marketing. Look out for this symbol or similar wording, as it is the definitive way to know something is compatible with Kontakt Player: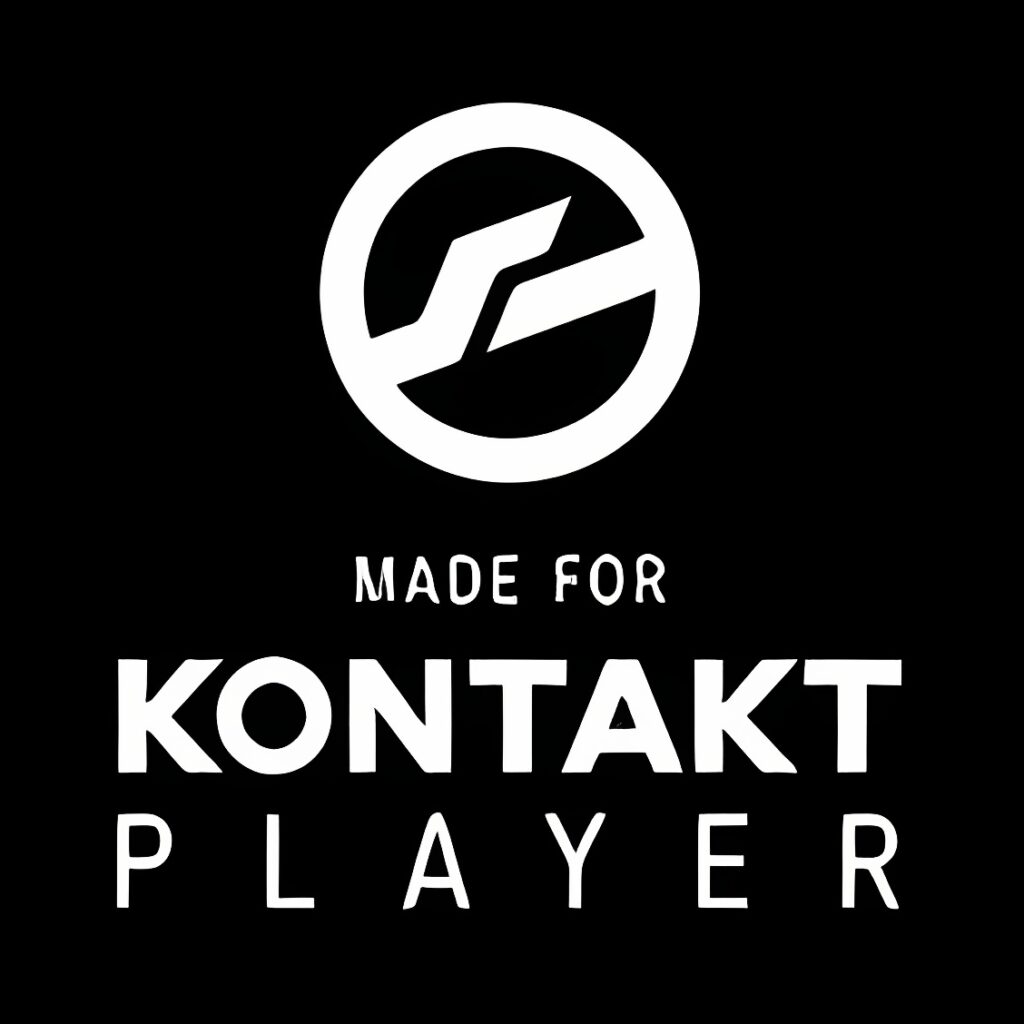 Why You Should Get Kontakt
There are a number of reasons to consider Kontakt:
You would like to use one of the hundreds of NON-Library instruments on the market, including almost all freeware and most affordable instruments (under $100).
You would like to experiment with building your own virtual instruments, small or large!
You would like access to modify patches in existing instruments, from adding effects to modifying sample mappings and even adding things like faux legato through scripts.
How to Get Kontakt for Less Than $300
Getting Kontakt is a lot less insane when you aren't paying full retail price. Fortunately there are three easy ways to do this and save a ton of money:
First off, Native Instruments often puts Kontakt on sale several times throughout the year. This is usually 50% off but may change depending on the time of year.
Second, you can use the aforementioned Crossgrade Discount, which will save you $100 ($199 instead of $299).
Lastly, you can qualify for a greatly reduced upgrade price ($99) if you own a copy of Kontakt 1-6 (not Player of course).
Usually these discounts can stack together, so you may wish to wait for a sale even if you do qualify for the crossgrade pricing! If everything goes to plan, you can pick up a new copy of Kontakt for about $100.
Also note, if you are a student, some colleges may provide educational pricing or even free copies of Kontakt.