Chamber orchestra 2.6 Professional Edition

Redeem with  

An entire orchestra and then some at your fingertips- over 90 individual major instruments, plus dozens of small percussion, VSCO 2: Professional Edition is a unique sample library capable of creating nuanced and realistic mock-ups while maintaining a small footprint. Up to three of each sustaining instrument are included, providing variations on sound. There is a flute, clarinet, or trumpet for every use case.
A range of modern features are included: 4-8 round robins on short articulations and percussion, phaselocked modwheel crossfading on sustains, multiple microphone positions on most instruments, even Time Machine ("TM") patches to allow adjustment of staccato length.
Update 2.5 includes 2.5 GB of new content including 28 ensemble patches, sSATB baroque recorders, and brass sections. Update 2.6 brings VSCO 2 Pro to the world of Kontakt Player and your libraries tab, along with 150 new snapshots- powerful instrument presets to find new inspirational sounds!
Developer:
Versilian Studios LLC.
Software:
Kontakt or Kontakt Player 5.6.8+ Required
Format:
.nki (Kontakt instrument)
Samples:
23,000 (61,800 Files) (?)

Samples are individual performances, not including duplicates from multiple mixes or mic positions. The File count is the total number of sample audio files in a product.


Instrument list
Filesize:
15.5 GB of HDD space (+13 GB for installation files)
Other:
SSD for sample storage & loading recommended
Modwheel-equipped controller recommended


Multiple Performers per Instrument
Ever opened an expensive sample library after a long install only to find the one clarinet or trumpet provided wasn't quite what you were looking for?
VSCO 2 Pro solves that issue by providing up to three of each sustaining instrument, and up to eight of each percussion instrument.
You can also layer multiple solo instruments into sections, such as a section of three tubas or four flutes, or blend them with existing section patches, such as a solo violin combined with section for added texture.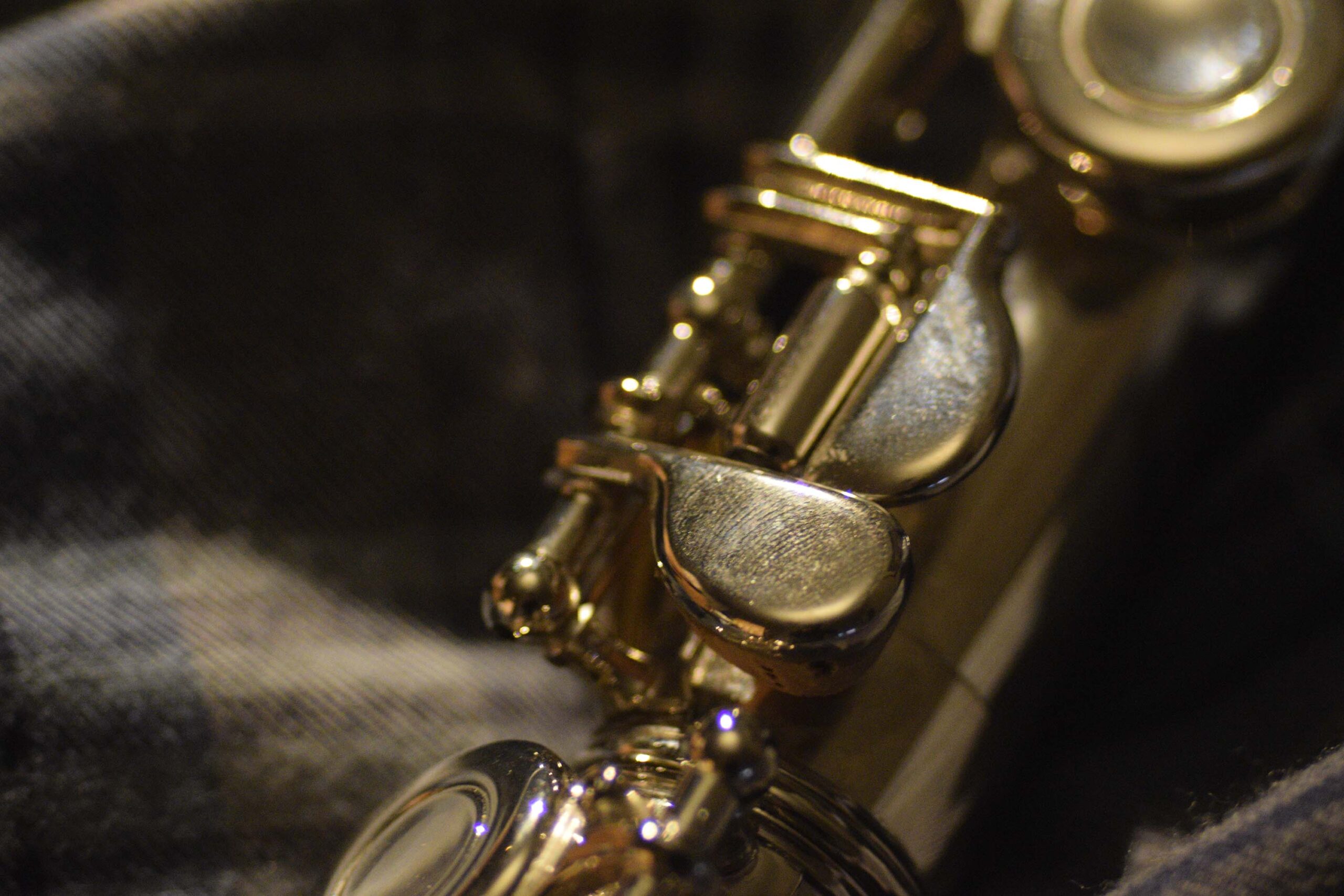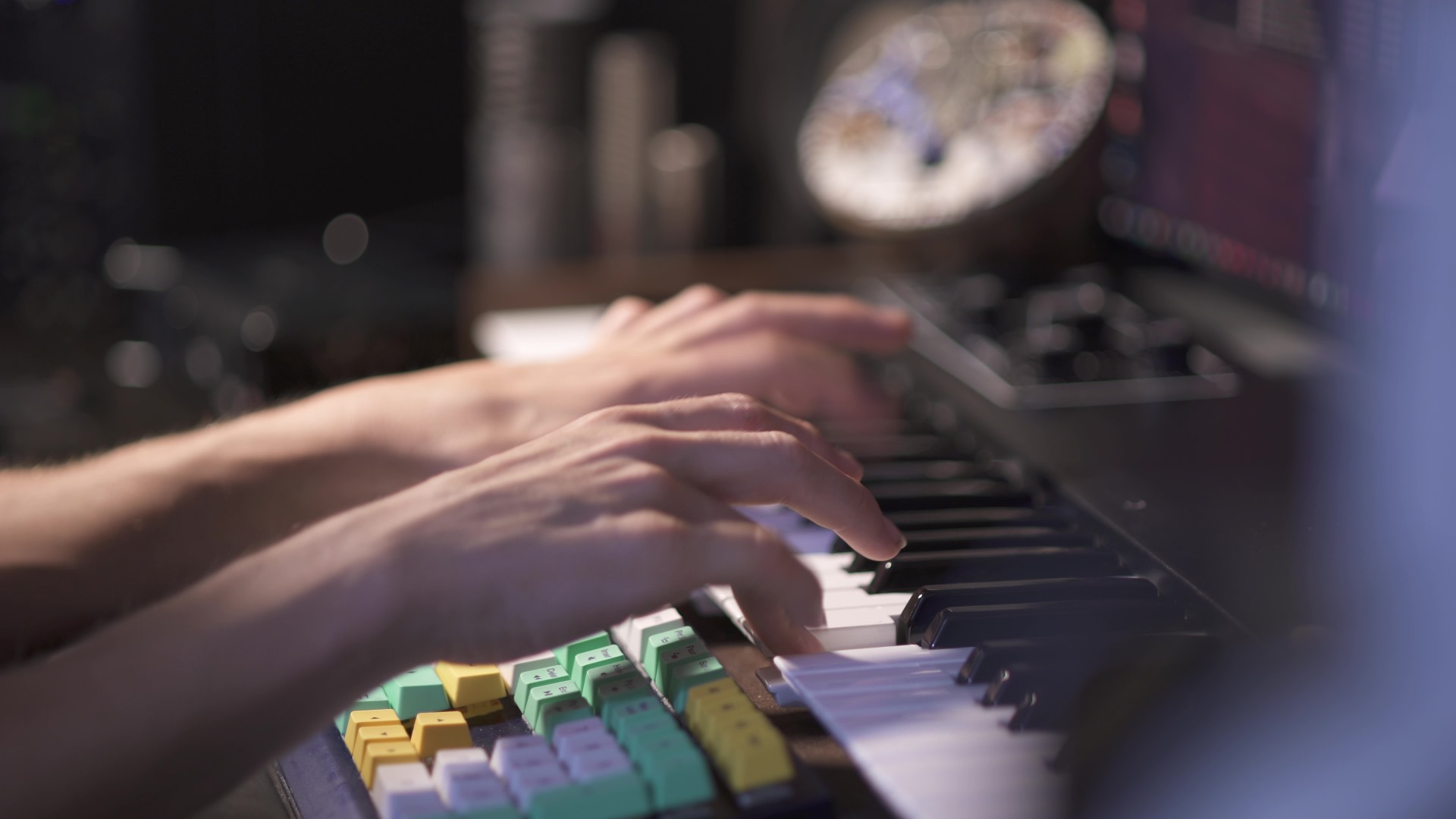 Modwheel Crossfading Dynamics
Create natural sounding crescendos and diminuendos, build shape into each line by using your modwheel to control the dynamics of the instruments.
A technique called 'Phaselocking' was used on all samples of solo instruments, ensuring transitions sound smooth and natural and like a single instrument.
Between 3-6 dynamic levels were captured based on the instrument, allowing finite control over tone through each line.
Ensemble Patches – Unlock your Creativity
Sometimes starting with solo instruments can be intimidating to the sketching process. Designed by library co-creator Simon Autenrieth, Ensemble patches are unique blends of instruments designed to make sketching quick and easy regardless of keyboard skill.
Replacing the mic mixer is an instrument mixer which allows you to remove instruments or alter the blend. Most ensembles will also change their behavior based on velocity and modwheel position. Check out Transfiguration for an example of this in action!
From the eclectic Ancient Monastery to the eerie Sleeping Forest and the bombastic Intergalactic, there's an ensemble for every context.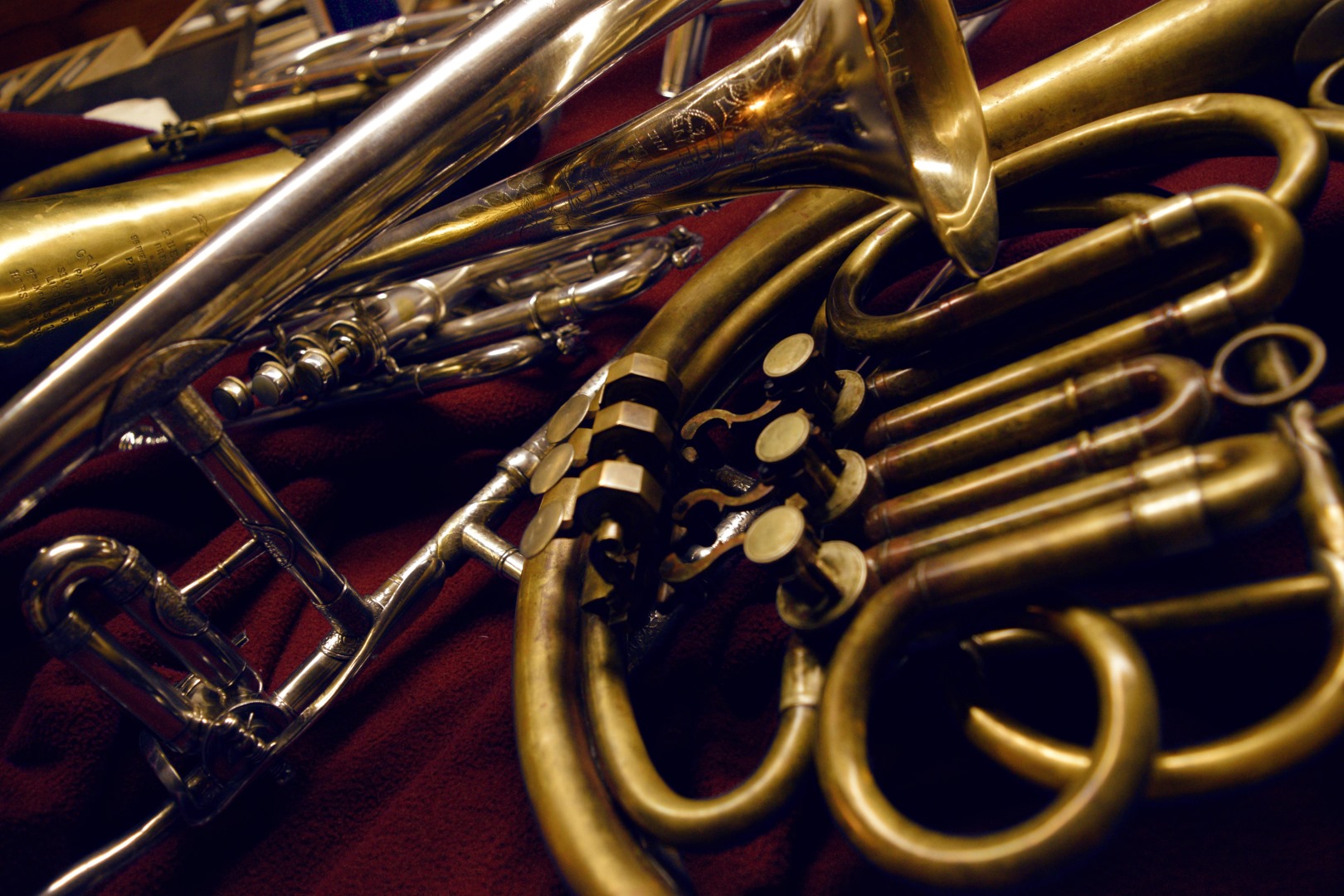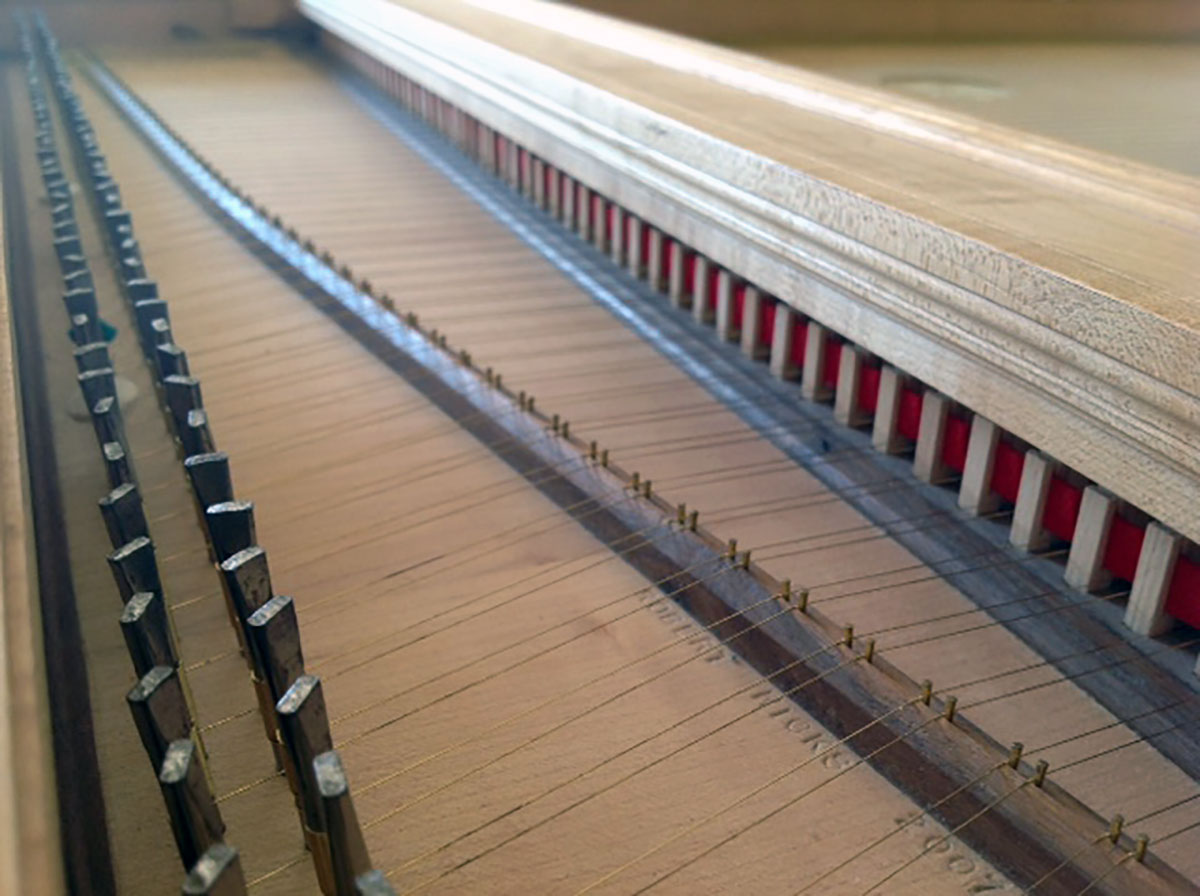 Extended Instrumentation
Chamber Orchestra 2 isn't your average orchestra; you'll find rare and historical instruments such as ophicleide, SATB recorders, two harpsichords, pipe organ, tin whistle, ocarina, airy fifes and folk flutes, balafon, and an exceptional selection of percussion instruments and traps.
In addition, many instruments feature extended techniques such as fluttertongue and multiple types of mutes on brass, col legno, sul ponticello, and bartok pizzicati on strings, and a range of true trills on woodwinds.
At the end of every session, we invited performers to contribute an extended technique or unusual articulation of their choosing. Hear haunting vibrato on bass trombone or some special creations invented on the spot such as "sul-ponticello molto vibrato celli with throat singing"!
Kontakt Library with Kontakt Player Support
Chamber Orchestra 2 has been licensed to work in the free Kontakt Player; you do not need to own or purchase Kontakt in order to use it.
Utilizing the 'Libraries' tab, navigating, loading, and auditioning patches is an easy and convenient process.
In addition, you can enjoy all of the conveniences of Kontakt, such as snapshots, easy controller integration, standalone functionality for live use, and integration with NI's line of keyboards.
Any version of Kontakt OR Kontakt Player from 5.6.8 or higher will work with Chamber Orchestra 2: Professional Edition.
Please note: the 'Standard Edition' is not a Kontakt Library and does require the full version of Kontakt to use!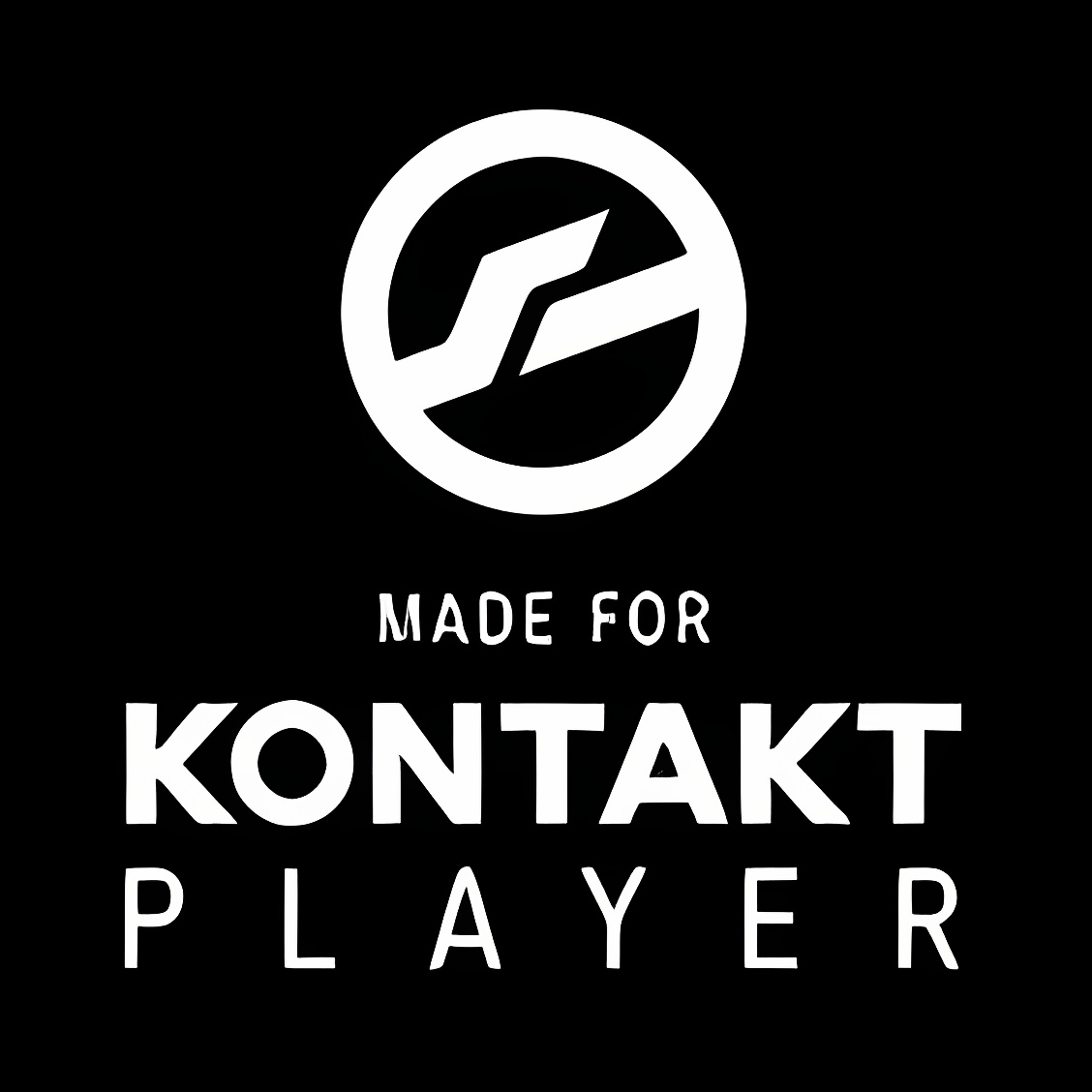 Woodwinds
Flute –

 

Piccolo

Flute –

 

Flute I

Flute –

 

Flute II

Flute –

 

Flute III
Flute –

 

Flute IV

Double Reed –

 

Oboe I

Double Reed –

 

Oboe II

Double Reed –

 

English Horn

Double Reed –

 

Bassoon I

Double Reed –

 

Bassoon II

Single Reed –

 

Bb Clarinet I

Single Reed –

 

Bb Clarinet II

Single Reed –

 

Bass Clarinet
Non-Orchestral Woodwinds
Flute –

 

Blown Bottle

Flute –

 

Simple Flute (Fife) in C

Flute –

 

Tibetan Flute

Whistle –

 

Flutophone

Whistle –

 

Tin Whistle

Whistle –

 

Small Ocarina

Whistle –

 

Mayan Flute

Whistle –

 

Native American Flute
Whistle –

 

Sopranino Recorder

Whistle –

 

Soprano Recorder

Whistle –

 

Alto Recorder

Whistle –

 

Tenor Recorder

Whistle –

 

Bass Recorder
Keys & Mallets
Keys –

 

Church Organ

Keys –

 

Italian Harpsichord

Keys –

 

French Harpsichord

Keys –

 

Grand Piano
Keys –

 

Upright Piano

Mallets –

 

Glockenspiel

Mallets –

 

Xylophone

Mallets –

 

Ethnic Xylophone (Balafon)

Mallets –

 

Tubular Bells

Mallets –

 

'Tube Glock'

Mallets –

 

Vibraphone

Mallets –

 

Marimba
Strings
Bowed –

 

Solo Violin

Bowed –

 

Solo Viola

Bowed –

 

Solo Cello

Bowed –

 

Solo Contrabass I
Bowed –

 

Solo Contrabass II

Bowed –

 

Violin Section (5 players)

Bowed –

 

Viola Section (3 players)

Bowed –

 

Cello Section (3 players)

Plucked –

 

Concert Harp
Brass
Horn –

 

Double Horn in F I

Horn –

 

Double Horn in F II

Horn –

 

Single Horn in Bb

Horn –

 

Horn Section (5 players)
Trumpet –

 

Trumpet in Bb I (orchestral)

Trumpet –

 

Trumpet in Bb II (general)

Trumpet –

 

Trumpet in Bb III (jazz)

Trumpet –

 

Trumpet Section (3 players)

Trumpet –

 

Cornet in Bb I

Trumpet –

 

Cornet in Bb II

Trumpet –

 

Alto Trumpet in Eb

Tenor Cor –

 

Trad. Mellophone/Tenor Cor

Saxhorn –

 

Alto Saxhorn in Eb (circular)

Saxhorn –

 

Tenorhorn

Saxhorn –

 

Euphonium I

Saxhorn –

 

Euphonium II

Trombone –

 

Tenor Trombone I (antique)

Trombone –

 

Tenor Trombone II (antique)

Trombone –

 

Tenor Trombone III (modern)

Trombone –

 

Trombone Section (7 players)

Trombone –

 

Bass Trombone I

Trombone –

 

Bass Trombone II

Trombone –

 

Bass Tbn. Section (3 players)

Tuba –

 

Tuba I

Tuba –

 

Tuba II (3/4ths)

Tuba –

 

Tuba III

Tuba –

 

Ophicleide in C
Ensembles
Ensemble –

 

Airy Organ

Ensemble –

 

Ancient Monastery

Ensemble –

 

Catnip

Ensemble –

 

Combined Brass

Ensemble –

 

Combined Woodwinds

Ensemble –

 

Combined Strings

Ensemble –

 

Continuo

Ensemble –

 

Dawn of the Strings

Ensemble –

 

Defeat

Ensemble –

 

Dimensional Rift

Ensemble –

 

Dragon Hunt

Ensemble –

 

First Snow

Ensemble –

 

Flutterpizz

Ensemble –

 

Horn Solos

Ensemble –

 

Intergalactic

Ensemble –

 

Leviathan

Ensemble –

 

Medieval Feast

Ensemble –

 

Metalbending

Ensemble –

 

Ominous Signs

Ensemble –

 

Renovations

Ensemble –

 

Resurrection

Ensemble –

 

Sand Sea

Ensemble –

 

Silent Steps

Ensemble –

 

The Sleeping Forest

Ensemble –

 

Transfiguration

Ensemble –

 

Trumpet & Cornet Solos

Ensemble –

 

Twinkly Upright

Ensemble –

 

Windlands
Percussion
Drums – 

Bongos

Drums – 

Conga, Quinto, Tumba

Drums – 

Hand Drums

Drums – 

Snare I

Drums – 

Snare II

Drums – 

Snare III

Drums – 

Snare IV

Drums – 

Snare Ensemble

Drums – 

Toms

Drums – 

Bass Drum

Drums – 

Timpani

Drums – 

Darbuka

Drums – 

Ocean Drum

Cymbals – 

Crash Cymbal I

Cymbals – 

Crash Cymbal II

Cymbals – 

Crash Cymbal III

Cymbals – 

Susp. Cymbal I

Cymbals – 

Susp. Cymbal II

Cymbals – 

Gong I

Cymbals – 

Gong II

Cymbals – 

Hi-Hat

Metals – 

Agogo Bells

Metals – 

Brake Drum I

Metals – 

Brake Drum II

Metals – 

Cowbell I

Metals – 

Cowbell II

Metals – 

Triangle I

Metals – 

Triangle II

Metals – 

Triangle III

Metals – 

Triangle IV

Metals – 

Triangle V

Metals – 

Triangle VI

Metals – 

Triangle VII

Metals – 

Triangle VIII

Metals – 

Anvil

Metals – 

Bell Tree

Metals – 

Sleigh Bells

Metals – 

Thunder Sheet

Metals – 

Wind Chimes (Mark Tree)

Traps – 

Siren Whistle

Traps – 

Ball Whistle

Traps – 

Train Whistle

Traps – 

Sustained Glasses I

Traps – 

Sustained Glasses II

Traps – 

Small Shaker, Large Shaker

Traps – 

Cabasa I

Traps – 

Cabasa II

Traps – 

Log Drums

Traps – 

Ratchet I

Traps – 

Ratchet II

Traps – 

Claves I

Traps – 

Claves II

Traps – 

Cajon

Traps – 

Guiro

Traps – 

Tambourine I

Traps – 

Tambourine II

Traps – 

Tambourine III

Traps – 

Vibraslap

Traps – 

Wood ("Temple") Blocks