Redeem with  

Created with media composer and arranger Joachim Horsley, Joachim's Piano is a one-of-a-kind sampling of his lovingly-restored 1890's Steinway B including the natural piano, preparations, percussion, and effects.
Over 35 hours of studio time went into recording the exact piano, space, and mic setups used in "Via Havana" and Joachim's series of YouTube videos. A focus on rhythmic playability, the instrument is chromatically sampled with up to 4 Round Robins. Both sus and non-sus pedal samples were recorded on all patches.
In order to use this product, you must own
If you have Kontakt Player, you will be limited to a 15-minute demo period.
Please ensure you have the correct version installed before proceeding.
Developer:
Versilian Studios LLC.
Software:

Kontakt FULL 5.8.1+ Required

Format:
.nki (Kontakt instrument)
Samples:
7,255 Samples; 18,548 Files (?)

Samples are individual performances, not including duplicates from multiple mixes or mic positions. The File count is the total number of sample audio files in a product.

Filesize:
18 GB of HDD space (+17 GB for installation files)
Other:

HDD of 7200+ RPM or SSD recommended
8+ GB of RAM recommended


An Historic Piano
The instrument sampled was an 85-key Steinway Model B, build in the 1890's and recently (beautifully) restored. The tone and responsiveness perfectly match Joachim's style of performance, yet it has been sampled in such a way to allow it to fit numerous uses.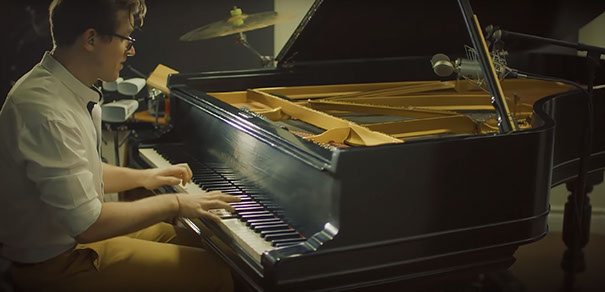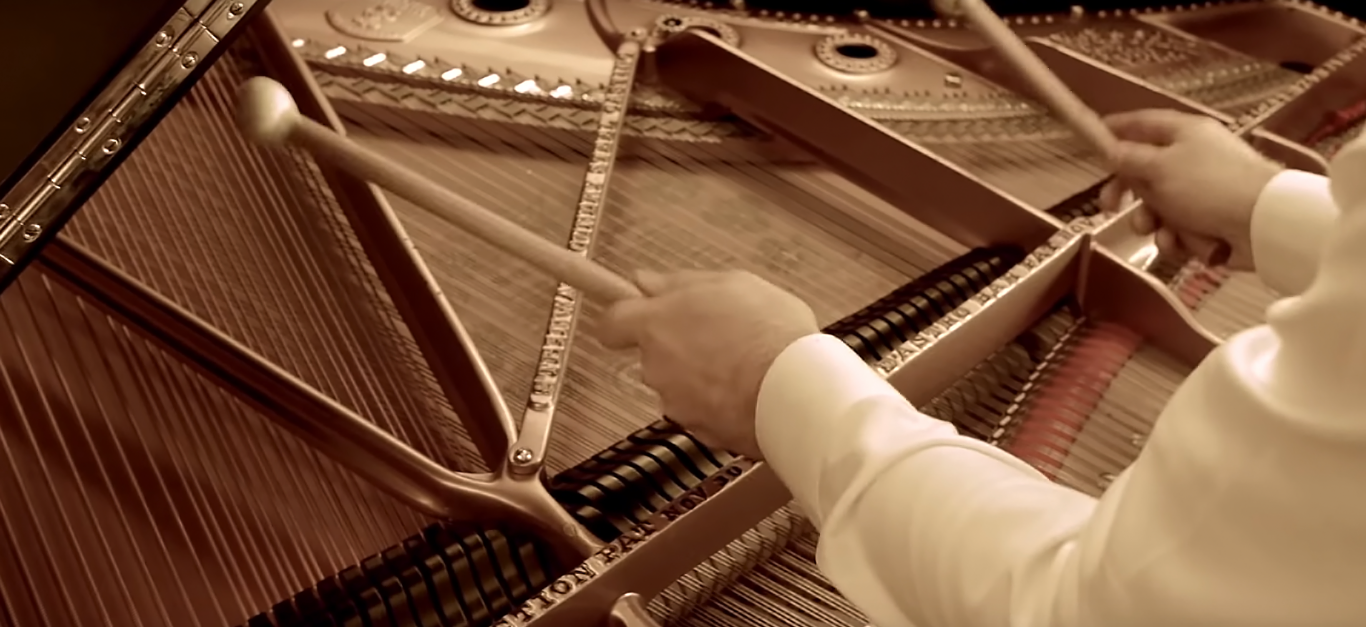 An Innovative Pianist
As a performer, in addition to the natural sounds of the piano itself, Joachim uses an array of careful, controlled preparations of the piano in order to generate unique timbres. The piano itself also is frequently used as a percussion instrument, played with a wide range of mallets, brushes, and even hands. Philosophically, his goal is to recreate the sound of an entire band, from upright bass to conga, using only the piano itself.
35 Hours of Studio Time
Sampling was done in Joachim's own studio, using the same exact mics, instrument, setup, and signal chain shown in his videos. A pair of legendary Microtech Gefell CMV 563's provides the main body of the piano, while a far pair of mics provides room to add to the sound when desired. Over 35 hours of recording time went into capturing the piano in such intricate detail!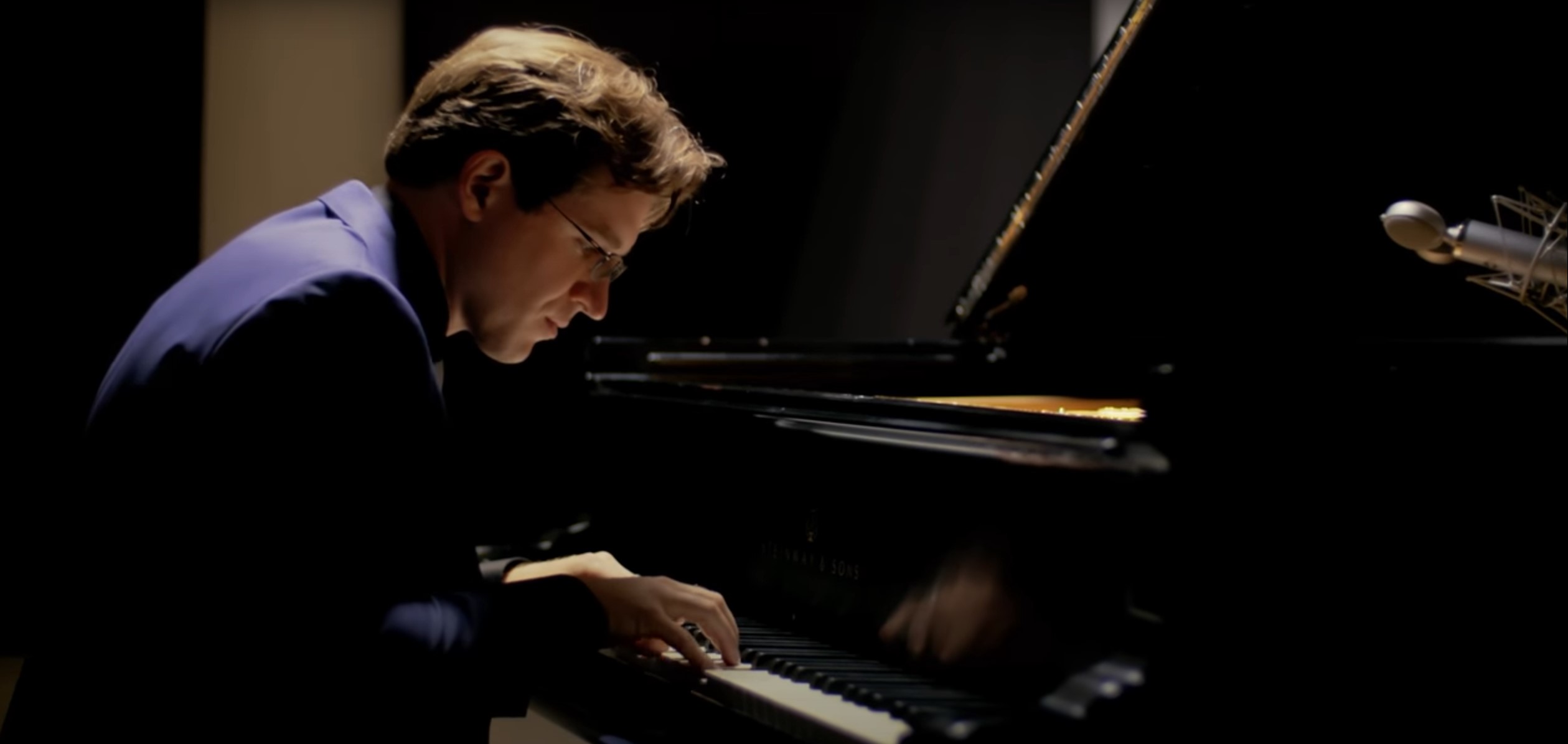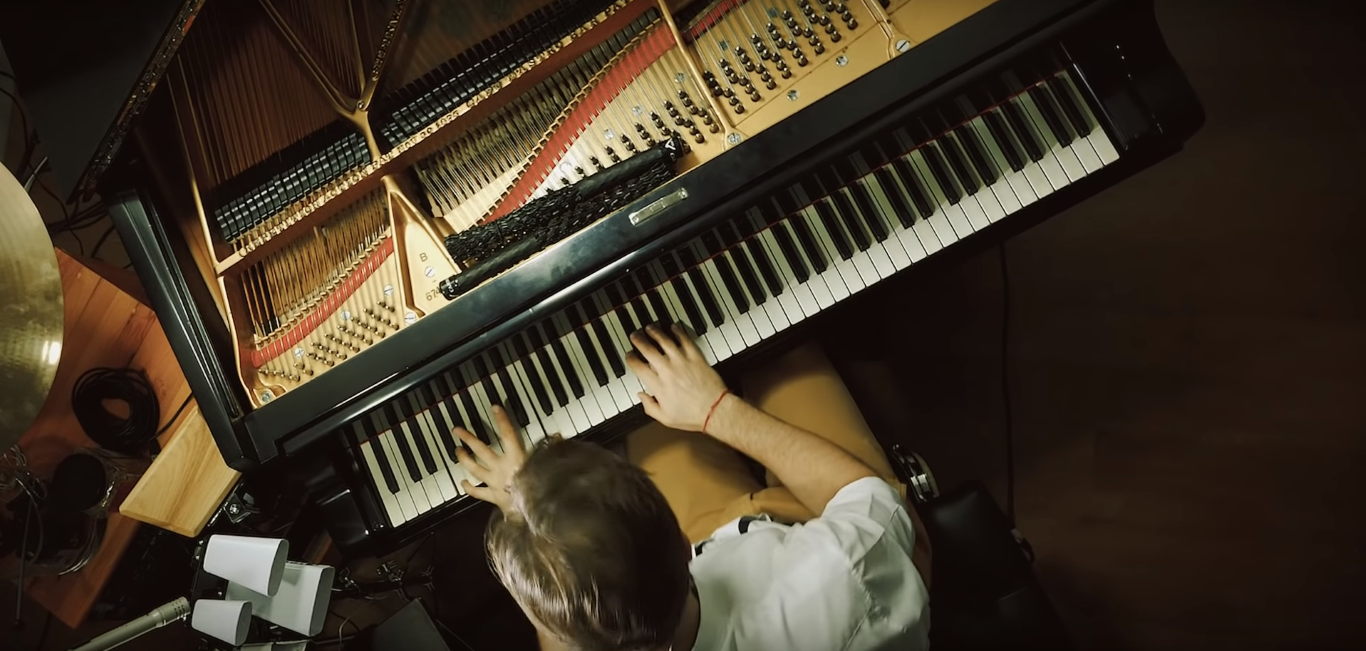 Rhythmic Detail
The entire range of the instrument was sampled chromatically with up to four round robins and at up to five dynamic layers across a number of different articulations. This provides a very rhythmically satisfying instrument to play, especially in fast passages. Additionally, the entire instrument allows for sus pedal usage with real sus pedal samples.
Joachim also included various bonus fx sounds and a full set of percussive sounds created using the piano and various mallets/beaters.


Normal Piano

Articulations – Piano Normal

Articulations – Piano Hard

Articulations – Piano Soft

Articulations – Piano Softer

Prepared Piano

Articulations – Harmonic Piano

Articulations – Harmonic Piano +24

Articulations – Muted Piano

Articulations – Muted Piano +24

Articulations – Muted Bass Piano
Percussive & FX
Other – Percussive Piano
Other – Bonus FX
Bonus Features
72 Handcrafted Snapshots

Special "Jo's" Mix accesses Jo's own signal chain of choice

New 'VISAGE' Engine:

Improved Mixer

Enhanced Reverb Controls

Easily Accessible FX

24 Built-In Temperaments/Intonations

Realistic damper